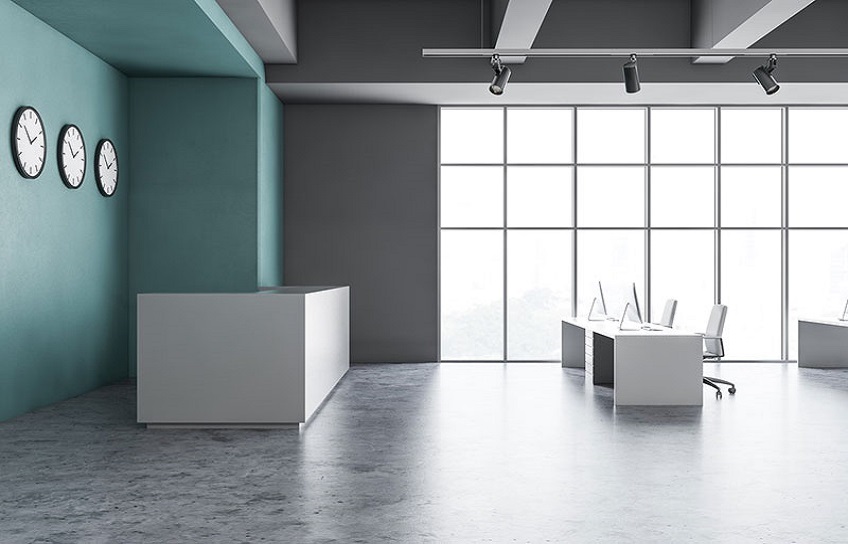 Common Commercial Painting Challenges
---
Everyone wants their commercial building to look well kept. It sends a message to your clients that your business is growing. An attractive building simply shows your at the top of your game, and new customers will be more attracted to it.  Sometimes the paint on your building begins to peel, fade, bubble, or crack. To keep your commercial building in great shape, you need to have the exterior of the building maintained by a commercial painting company. Having your exterior paint maintained creates the best curb appeal for your business.
There are some common problems that King Painting solves every day as part of our commercial painting services. Let's take a look at these common issues.
Faded Paint
Paint tends to fade over time with sun and weather. It can give your commercial building a tired and dated look. This can really bring down the value of your curb appeal. Luckily this has a simple fix! Painting over dull paint can bring your building's exterior back to life.
Choosing a higher paint grade that is fade resistant can slow down the fading of your building and keep your building looking it's best for more extended periods between paint jobs. Contact your local commercial painting company for advice on the right type of paint to choose for your commercial building.
 Cracked or Blistered Paint
Nothing is more unattractive than paint has blistered and cracked and is peeling away from the building. This makes your building look like it has been neglected. King Painting can solve this problem by stripping the loose paint and then they carefully prepare the substrate for a fresh coat of paint. Preparing the substrate is the key to having paint that lasts much longer and looks attractive.
Mold or Mildew
Fungus often grows on the shady side of buildings, or where one building is in the shadow of another. Mold can and does grow on any surface, staining the building material beneath is a darker color. At King painting, we have over 33 years of experience handling mold and mildew issues. After we completely remove the mold, then the area is prepped, treated, and repainted. The key to this issue is applying a high-quality paint that is mold resistant. This inhibits the growth of fungi in general.
If you have a commercial building in the Twin Cities that needs a brand new coat of paint, giving it a new appearance call King Paint Commercial Painters at 952-368-9951. We have over three decades of experience in commercial painting, and we can solve any of your painting problems, leaving your building looking new and fresh again. We also offer services for larger projects like industrial parks too!
At  KING PAINTING   Commercial Painters we offer on-time completion of your next painting project for your commercial building. We have reliable service and take commercial painting to a whole new level of excellence by offering long-term protection along with our painting services.
Contact us to talk to one of our highly trained commercial painting project managers. When your schedule an appoint you to receive your inspection, consultation, and project estimate free of charge.
© Copyright 2020 King Painting Specialists Pty Ltd.