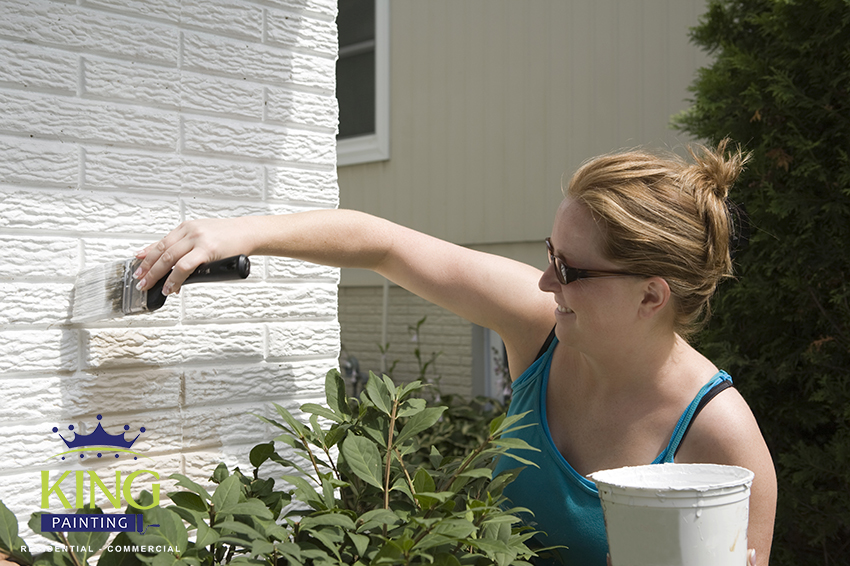 Can we paint our house ourselves?
---
Are you ready to transform the look of your home or business? King Painting Specialists Pty Ltd., is an independent painting company, and we offer painting services all over Sydney and its suburbs.
Sometimes home and business owners try to paint themselves, only to realize it takes much more time and effort than they had anticipated. There are many reasons you should go with professionals for your painting projects.
Let's talk about some reasons why you shouldn't do it yourself.
House painting can be dangerous
Painting projects can actually be very dangerous for DIY or inexperienced painters. To reach many interior ceilings you must stand on a ladder to reach the area. This means you have to balance yourself to keep from falling and also paint carefully to ensure a great coat!
Painting outdoors often mean uneven surfaces, your ladder can become wobbly posing an even greater fall risk. Imagine the medical bills and other costs associated with falling off the ladder, causing serious injury even death.
DIY painting is actually more expensive
Plus, you will need to take time out of your normal life (including possible time off work) to complete the job. And if you make any mistakes, you will need to hire professionals to fix things up. Often it can be cheaper to hire painters from the start.
Have you calculated the cost of the entire painting project? You must take into consideration. Please consider all the costs:
Paint Primer
Paint
Tool, like rollers and brushes
Painter's tape
Drop sheets
Ladders
If you have any areas that repaired, then you will need:
Filler
Sand paper
Tools associated with patching drywall
Take into consideration the time you need to take off work, if any, and the fact that if you make major mistakes you may have to hire a professional to correct your mistakes! If sounds like a lot of money to you that's because it is.
DIY painting takes much longer
Painting a house can be a time-consuming job. If you've never painted before it can be even longer. Our professional painters can fast and accurately, and these qualities can only be earned through experience. We pride ourselves on working promptly to ensure the job is finished as quickly as possible without cutting any corners.
Hiring professionals will eliminate stress
Tackling large DIY projects like painting can be very stressful. It's time-consuming, messy, and exhausting work. Calling a professional takes the stress out of the equation, just sit back and let us paint your home. No worries, no mess!
Professionals know how to protect your floor and belongings
When you paint the interior of a home there is always a risk of damaging your floor, furniture, and other belonging with wet paint. At King's painting we know how to protect everything from paint, so there's no need to worry about the hassle of repairs do to dripping paint.
Professional painters know colour
Choosing a colour that doesn't look good on property can be a costly mistake. Not to mention the time it takes to prime over the colour and then repaint! Let our colour experts help you decide on the perfect colour for your job, both residential and commercial.
Professional painters deliver quality
We deliver a quality service, in fact we guarantee it. Proper painting requires craftsmanship honed over years of painting. We have the knowledge and ability to deliver the highest quality paint job.
We know painting inside and out, it's our passion. For a superior finish there is no way a DIY job stand against King's Painting Team finish. Let's talk about your upcoming paint project together. We would be happy to give you a quote of our services and go over each step in our process.
© Copyright 2019 King Painting Specialists Pty Ltd.