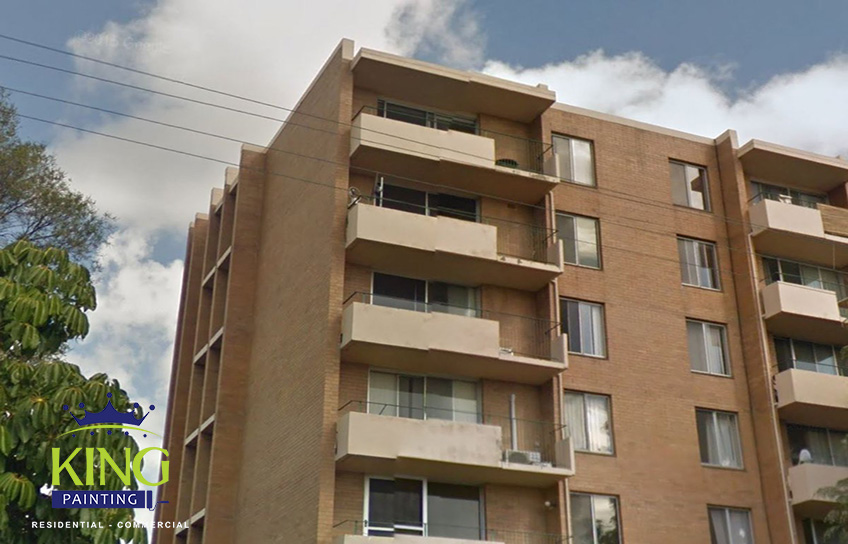 The importance of Strata Complex Painting
---
Does your strata property looked outdated? It may be time to make it a bit more modern. Let's look at the process to bring your strata complex up to date! You maybe thinking where do I even begin to approach communal areas being painted. Our Strata Complex Painting team can easily guide your strata complex members through this painting project!
How to get your strata complex painting project started
Since all the owners share large common areas, getting projects approved and off the ground can be complicated. Our Strata Painting Team understands the task at hand, giving your community the guidance it needs for the makeover.
Let's look deeper into the process of getting the strata painting project off the ground, here are just a few things our company will help you to do:
Speak to the residents, Strata Manager or Committee and get them on board with the project.
Come to an agreement on your strata complex painting needs.
Ascertain with the Strata Manager/Committee how much is in the budget for the painting project
Obtain detailed quotes, ensuring companies have the correct insurances and experience in strata complex painting
Work together to choose the right color scheme, or enlist the help of a color consultant
The best way to modernize your strata complex painting
So the decision has been made about getting a face lift for your complex. The next step is to choose the paint colours. We have a color specialist that will work closely your group to find the best look for your buildings. Check our colour trends to 2019. Whether you choose a new color scheme or just getting a fresh coat of your current color, your strata complex will look brand new! Let's look at some colour tips:
Common areas such as entrances and hallways: Light shades are best to make areas look fresh and spacious. To modernize the look, we suggest throwing in a feature wall to really make a statement.
The exterior of your strata complex: this is the first impression of your complex, it's important to choose colours that will tie into the exterior furnishing, gardens etc. Also, cleaning up the grounds will also help show off your new paint job.
The picture below shows how fresh and wonderful new paint and tidy grounds can be! This strata complex is really showing curb appeal.
A green and gray color scheme would look modern on your strata complex. Or if you really want to make a bold statement you can use darker shades, like charcoal. Then use a lighter paint for the accents on the strata building.
If you have a red brick building, we can mix and match colors to make your complex look very modern. This is a popular modern choice as seen in the image below.
The importance of Strata Complex Painting
Pros
Update and modernize your strata complex
Improve your street appeal
Increase sales of condos
Increase rental return
Paint also protects the building. We can help you choose the right paint though to prevent things like rusting and concrete damage to your structures.
Conclusions
Decrease the financial position of the strata complex budget.
Given how complex strata painting is with the many elements involved.
It's important to work with a company that has strong experience in strata complex painting. We have over 18 years' experience and understand what is involved to ensure the painting process is smooth and stress-free for all parties involved.
If you are ready to modernize or update your strata complex painting, contact us for a free quote today!
© Copyright 2019 King Painting Specialists Pty Ltd.