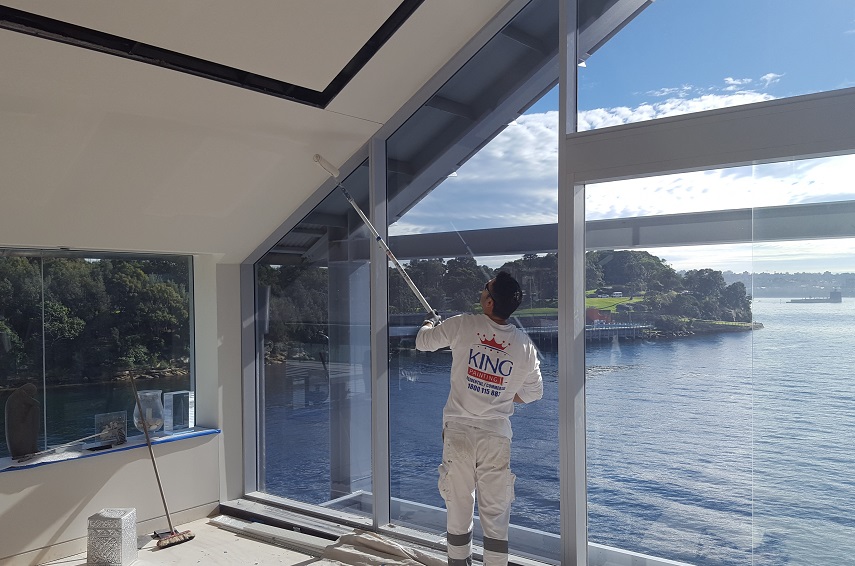 A fresh coat of paint increases the value!
---
An amazing coat of paint to your property can perform wonders for its resale value and your happiness.  Do you find it difficult to make the best choice for your desired colour?
Below are some tips to assist you in breaking down the project into suitable parts.
How you can select the best colours for your home
Start from the least
When gathering together a colour pallet, it is essential to consider your flooring. The choice of your colour will be dramatically influenced by your floor, and as a result influence the way artwork, tones, textures, and even accents are used. The moment you decide on your flooring, you can now work in contrasting or complementary fabric types of colours for your furniture, rugs, curtains, and other related elements of styling.
Now move to the highest
Just as the traditional white ceiling is extremely renowned, no fast and hard rules exist on ceiling colour. A non-white type of ceiling can at a time attract the eye up, however with darker tones, the room can be appear enclosed.
A significant tip for home colour schemes is to always make use of a matte finish when the ceiling is to be painted – gloss paint reveals little imperfections so it's relatively difficult to get a consistent look.
Put life to the walls
The best way to bring for colour selection to be unified for your home is to make use of one colour on every wall. In case you find it hard to make of various colours – especially for feature walls – then ensure they fit tonally. The best thing is stay away from conflicting colours regardless of whether they are in different ends of the house.
"Presenting colour in a little way, in a study or a bedroom, can assist you to begin developing a colour scheme in the home," while a darker colour is usually lovely in a TV or home theatre area of the home," says Andrea.
Put a skirt around
Skirting boards perpetually take a beating after some time so make use of an enamel paint to achieve durability. Also, white usually appears amazing, but if you are making use of light colours on the walls, a great option is the particular colour on the skirting boards.
© Copyright 2018 King Painting Specialists Pty Ltd.