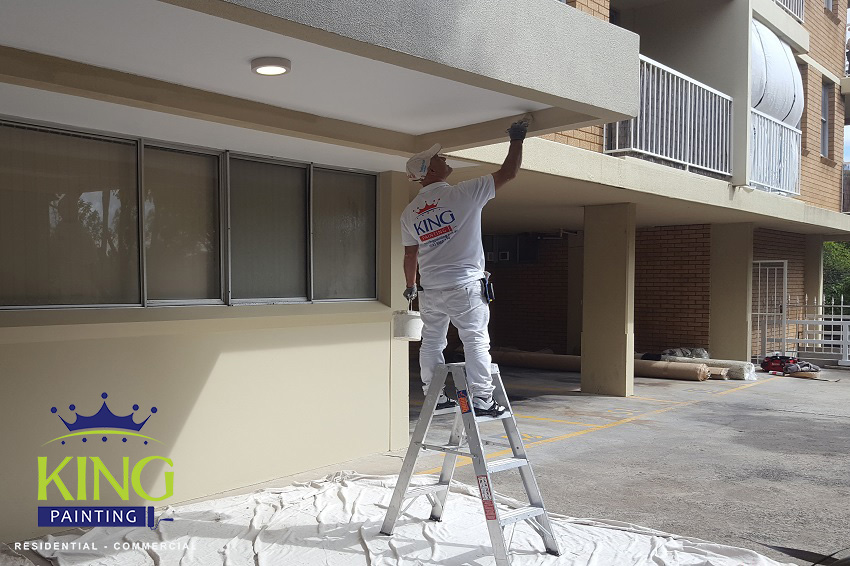 Need a reputable Strata Painting company?
---
 If you are a body corporate or even own a strata building, you know the importance of keeping it looking great. Exposure to the elements, changing tenants,  graffiti – these and other issues can have an undesirable effect. The way to keep your property looking attractive and inviting is to have a reputable strata painting company on hand. Maintaining both the exterior and interior of the building will also keep it protected, to an extent, from damage and additional weathering.
Strata painting can seem like an enormous task, and it can be hard to know where to start. It's important for any property owner to understand what is entailed in such a project, and how to go about the job. King Painting Specialists Pty, Ltd is the greater Sydney area's premier strata painting option.
Whether your property is a small apartment building, or a large multi-level complex, we can meet your strata painting needs.
Here are a few reasons King Painting is the strata painting company for you:1) King Painting's technicians each have over ten years' experience in strata painting. This means there is not a situation that they have not encountered, and they are prepared for anything.
They have a system for each type of strata painting project, and will ensure that the job is completed quickly and efficiently, saving you stress and money.
2) Because strata painting jobs can involve many parties, clear communication is important. At King Painting, each one is assigned a project leader who will work with the strata manager, owner, and anyone else to make sure everyone is up to date about what is happening. This allows us to provide seamless strata painting service that is minimally disruptive.
3) We're known here at King Painting for our solid reputation for excellence. Our strata painting technicians are considered experts in their field, and we continually receive accolades regarding their professional conduct. This reputation has led to more strata painting jobs than many of our competitors, and we regularly receive new referrals for other types of painting projects.
4) Strata painting jobs can be complex, with many phases of work in some cases. There may be interior work as well as exterior, and depending on the scope of the project, it may require additional safety measures for all parties. Legal protection for all parties is important. King Painting does our part by guaranteeing each strata painting job, and offering a warranty with each. Additionally, we are licensed and insured to cover any size strata painting project.
5) Larger strata painting projects require additional equipment, such as lifts, scaffolding, and ladders. King Painting supplies our own equipment, saving both money and hassle of hiring from a third party.
Overall, it's important to have complete confidence in the company you hire for your strata painting need. Whether you need a one-time paint job, or regularly scheduled work on your property, King Painting is the strata painting company for you. Contact us today for more information.
© Copyright 2017 King Painting Specialists Pty Ltd.