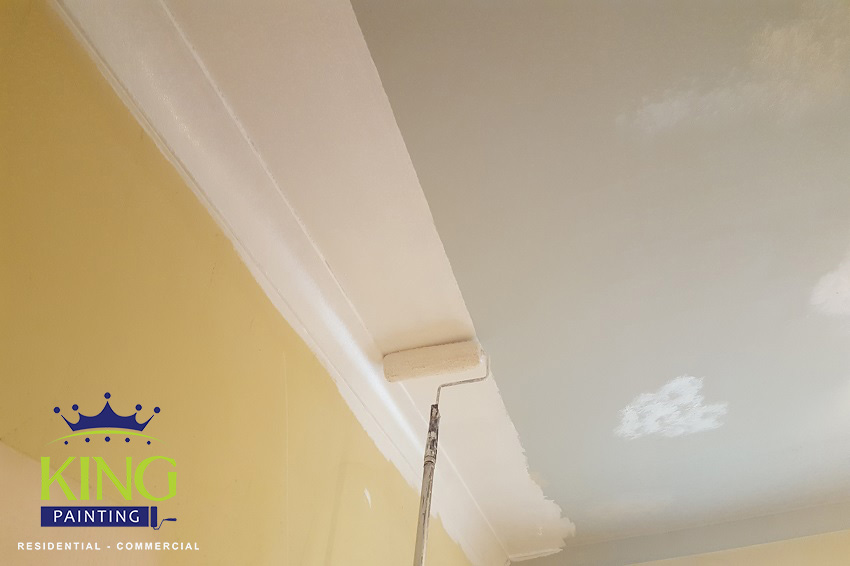 Preparing your property for our Technicians
---
So you've decided to hire King Painting to beautify your property. You're excited, and you've received a reasonably priced quote that works within your budget. Now what? What can you do to help ensure a quick, stress-free process? While our painters are experienced and capable of painting in a variety of circumstances (short time frames, tight spaces, furnished rooms, etc), there are a few items that you can address to make the job go more smoothly.
1. If walls are to be painted as part of the project, remove any items hanging on them. This helps our professional technicians get right to work on the job without having to worry about what to do with those décor items.
2. If possible, move furniture to the centre of the room. We recognize that this may not be an option in some small spaces, but if it is, it is helpful in allowing our workers access to all of the nooks and crannies we need to get to. It also provides another level of protection as these items are further removed from wet paint or supplies.
3. Write down a list of things to be repaired, removed, or changed. This might include patching of holes or gaps, removing hooks or nails, changing door handles, or removing blinds from windows. Having a list will help us make sure no item is overlooked.
4. If there are exterior areas to be painted, consider trimming back any excess tree limbs, branches, or other greenery as it may hinder or prohibit proper access for our painters.
5. Get excited! Your property is about be given new life. It's a reason to celebrate!
These simple items will ensure that King Painting can do our best work for you, making sure the property is prepared adequately. If you have any other questions about what you can do to help ready the project for our experienced professionals, just give us a call at 02 8860 6444. We can't wait to work  with you!